With A Warm, Caring Staff and Stunningly Natural Results,
Our Approach to Surgery is Anything but Plastic
Refresh your look and your confidence with the best in dermal filler treatments.
What is Juvéderm?
Juvéderm® is an injectable treatment designed to fill in wrinkles and folds by restoring volume under the skin. Volume loss is an integral part of aging and happens because the skin becomes less effective at maintaining and restoring collagen. Juvéderm is made with a synthetic, cross-linked form of hyaluronic acid which is normally found in the skin and is responsible for retaining moisture and suppleness, meaning Juvéderm can be safely absorbed into the body over time.
Why Choose Juvéderm in Cary, NC?
Juvéderm and other dermal fillers are an excellent way to rejuvenate your look without the downtime of surgery. Some common reasons patients opt for Juvéderm include:
"I'm starting to see lines and wrinkles."
"I don't want to go through with surgery yet."
"My smile lines make me look older than I feel."
Juvéderm is FDA-approved for correcting moderate to severe lines and folds around the nose and mouth, sometimes called parentheses lines. If you want to treat other areas of the face with dermal fillers, then we can recommend other options from the Juvéderm family of fillers. Many patients combine dermal filler treatments with Botox or professional skincare treatments for best results.
Am I A Candidate for Juvéderm?
Many patients can benefit from Juvéderm treatment. During a consultation with our expert injectors, we'll discuss your ideal outcomes and goals for dermal filler treatments to make sure you have good expectations for what Juvéderm can achieve. We'll also discuss your health history and any allergies you have that might affect whether Juvéderm is the right option for you.
How is Juvéderm Performed?
Juvéderm treatments can be performed in as little as fifteen minutes at our Cary office. We can apply a topical numbing cream so that you're comfortable and relaxed. The product is placed under the surface of the skin with a very fine needle once you're ready. Our expert injectors can make sure your results are natural and flattering since dermal filler treatments produce immediate results.
What Can I Expect After Juvéderm?
After treatment with Juvéderm, you can return home immediately. You'll see instant results with a noticeable reduction in lines and folds that can last for up to one year, after which you can return for a touch-up with our expert injectors.
Post-Treatment Care
It's common to experience some sensitivity and redness as well as bruising at the injection sites after treatment, but this usually subsides within a day or so. You can use an ice pack to manage any discomfort and can return to your regular skincare regimen. If you opt for additional cosmetic treatments at the same time, our expert injectors will make sure you have the right instructions to follow.
Scheduling Your Consultation at Care Plastic Surgery
At Care Plastic Surgery, we strive to offer a wide selection of the best injectable treatments on the market so you can achieve your cosmetic goals and love your look. To get started on discussing your options with Juvéderm and other dermal filler options, contact our office by calling or filling out our online form. Dr. Coan and our expert injectors can meet with you and begin creating the ideal treatment plan for you and your anti-aging goals.
Patient Treatment Documents
Frequently Asked Questions
What kind of fillers do you use?
What is a dermal filler?
Do filler injections hurt?
How long do dermal fillers last?
When will I notice results of filler treatment?
How close to a big event can I get fillers?
Can I get dermal fillers in combination with other injectables?
What are common areas to treat with filler?
How long does it take for Juvederm filler to settle?
How long does it take to recover from Juvederm?
Do and donts of fillers?
How long will I be swollen after Juvederm?
Meet Dr. Coan
Award-winning, nationally renowned, double board-certified Plastic Surgeon and a member of the distinguished Fellow of the American College of Surgeons (FACS).
Real Testimonials
I adore Dr. Coan & his whole staff. They are kind, warm, fun, & helpful. I trust Dr. Coan wholeheartedly. He is always honest with me, and would never sell or recommend a procedure that is not right for me. I love my office visits and look forward to going! Dr. Coan is my forever.
- Verified Care Plastic Surgery Patient
Dear Dr. Coan, Heartfelt thanks for your TLC and excellent skills ~ especially your knowledge and appreciation of micro-surgical techniques! Your feedback gave me a lot of confidence and assurance regarding my healing process. I am slowly re-introducing activity, and feeling great. Mary Ann
- Verified Care Plastic Surgery Patient
Everyone here at Care plastic surgery are completely amazing people. They all made me feel very comfortable and safe in their hands. Dr. Coan is an amazing surgeon and does his absolute best to make sure you leave here looking and feeling amazing. -Mary John
- Verified Care Plastic Surgery Patient
Beauty of the Ages
Find out which procedures are the best fit, select your age to see recommendations!
I am so happy and I feel so confident!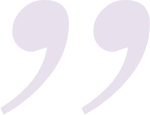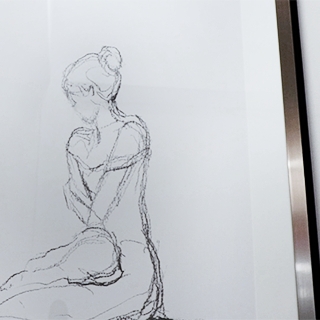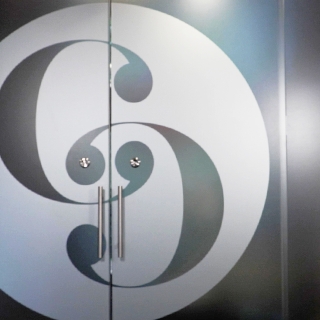 Additional Treatments to Consider
Procedures can be combined to maximize your benefits and target multiple concerns in one treatment. Customize your procedure at CARE with the following treatment options.