With A Warm, Caring Staff and Stunningly Natural Results,
Our Approach to Surgery is Anything but Plastic
Laser resurfacing treatments are an effective way to treat common issues like hyperpigmentation, wrinkles and fine lines, or scarring. Today, advanced technologies like the Tetra CO2 CoolPeel can effectively diminish these signs of aging or imperfections without causing excessive damage or downtime. CARE Plastic Surgery now offers the Tetra CO2 CoolPeel at our Cary, NC medspa.
What is Tetra CO2 CoolPeel?
Tetra CO2 CoolPeel is an advanced laser skin resurfacing treatment that can be used in more delicate areas with improved precision and comfort compared to other options. Tetra CO2 CoolPeel is a highly customizable laser treatment that is designed to target the superficial layer of the skin, removing damaged surface skin cells to reveal younger, healthier skin below the surface.
As a part of the body's natural healing process, collagen production is also stimulated to repair damaged skin and improve uneven skin tone and skin texture. It works similarly to ablative laser resurfacing but with significantly less downtime and a gentler approach.
Am I a Candidate for Tetra CO2 CoolPeel?
The Tetra CO2 CoolPeel is a suitable option for a range of skin concerns, including brown spots and unwanted pigmentation, sunspots and sun damage, wrinkles and fine lines, skin laxity, and acne scarring. Because Tetra CO2 CoolPeel is highly adjustable, precise, and less damaging than other laser options, a wide range of patients are good candidates for this treatment. During a consultation, your skin type, medical history, and goals will each be considered to determine whether CO2 laser resurfacing is your best option. Patients with active inflammatory acne or cold sores may have to wait to receive treatment.
How Does Tetra CO2 CoolPeel Work?
The Tetra CO2 CoolPeel uses short pulses of high energy to the skin's surface. This targeted CO2 laser beam effectively resurfaces the skin, removing damaged superficial skin cells without delivering unnecessary thermal energy, which can cause unnecessary damage to the surrounding skin. The Tetra CO2 CoolPeel system can be adjusted for a range of pulse shapes with four fractional pulse modes: Smart Pulse (SP), DEKA Pulse (DP), High Pulse (HP), and a standard CW mode. These adjustments allow for improved precision and control.
How is Tetra CO2 CoolPeel Performed?
During your Tetra CO2 CoolPeel, your technician will simply direct the system's handpiece to the treatment area to administer the pulses of energy to the skin. No anesthesia is required, as the treatment is very comfortable, but you can have some topical numbing cream applied if you wish. Carbon dioxide laser resurfacing (CO2 resurfacing) can be completed in as little as 5-15 minutes, and your total treatment time will vary depending on the size of the area.
What Can I Expect After Tetra CO2 CoolPeel?
Tetra CO2 CoolPeel requires minimal downtime. Following your treatment, you can expect some redness and sensitivity, which most patients describe as similar to a sunburn. These side effects typically subside within a day or two. In addition, your skin will look and feel dry or scaly, so it is important to hydrate and apply proper moisturizers throughout the healing process. Finally, some photosensitivity is expected, so you should avoid direct sun exposure as much as possible.
Schedule Your Consultation at CARE Plastic Surgery
To learn more about Tetra CO2 CoolPeel or other laser skin resurfacing options, schedule a consultation at CARE Plastic Surgery. Call our Cary, NC medspa at (919) 335-9298 or contact us online to meet with board-certified cosmetic surgeon Dr. Coan.
Frequently Asked Questions
What is a CO2 Cool Peel?
What does the Cool Peel treat?
What is the recovery after a Cool Peel?
Who is a Good Candidate for a Cool Peel?
Why choose the Cool Peel?
Is the Cool Peel Painful?
How Do I Schedule a Cool Peel in Raleigh or Cary, NC?
How much does a Cool Peel cost?
Can anyone get CoolPeel?
Why should I consider CoolPeel?
Is CoolPeel only for the face?
How many treatments will I need?
When will I see results?
How long do results last?
How long does it take?
What will I look like afterwards?
When can I go back to work?
How does the Cool Peel improve the face, neck, and decolletage?
Meet Dr. Coan
Award-winning, nationally renowned, double board-certified Plastic Surgeon and a member of the distinguished Fellow of the American College of Surgeons (FACS).
Real Testimonials
I adore Dr. Coan & his whole staff. They are kind, warm, fun, & helpful. I trust Dr. Coan wholeheartedly. He is always honest with me, and would never sell or recommend a procedure that is not right for me. I love my office visits and look forward to going! Dr. Coan is my forever.
- Verified Care Plastic Surgery Patient
Dr. Coan and Staff, Thank you for everything you have done for me… You truly are an amazing group of caring people. AB
- Verified Care Plastic Surgery Patient
Everyone here at Care plastic surgery are completely amazing people. They all made me feel very comfortable and safe in their hands. Dr. Coan is an amazing surgeon and does his absolute best to make sure you leave here looking and feeling amazing. -Mary John
- Verified Care Plastic Surgery Patient
Beauty of the Ages
Find out which procedures are the best fit, select your age to see recommendations!
I am so happy and I feel so confident!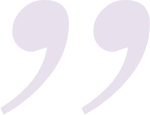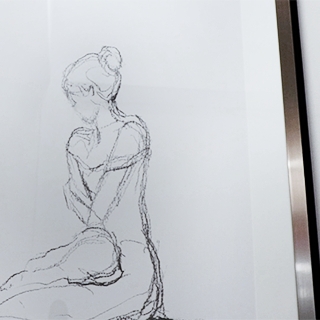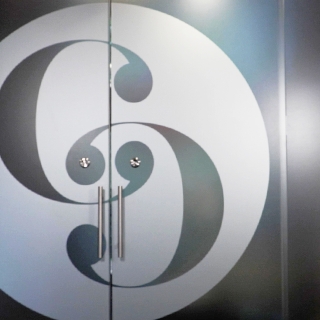 Additional Treatments to Consider
Procedures can be combined to maximize your benefits and target multiple concerns in one treatment. Customize your procedure at CARE with the following treatment options.