With A Warm, Caring Staff and Stunningly Natural Results,
Our Approach to Surgery is Anything but Plastic
Frown lines are nothing to frown about with the help of Botox® and our expert injectors.
What is Botox?
Botox is a quick and easy injectable treatment that can effectively reduce the appearance of wrinkles without surgery. Botox is the most popular non-surgical cosmetic treatment every year. Botox works by limiting muscle movement in certain areas of the face that wrinkle or fold with certain facial expressions. It achieves this thanks to a tiny amount of botulinum toxin that blocks nerve signals from activating muscles in the area it's injected into. Over time, these movements can cause wrinkles and folds to form with normal expressions like smiling or squinting. Botox injected into the individual muscles relaxes wrinkles and leaves a rejuvenated, refreshed look.
What Areas Can Botox Treat?
Botox can help address many dynamic wrinkles (wrinkles caused by moving facial muscles) throughout the face, including:
the "11 lines" between the brows
smoker's lines around the lips
Lip Flip
Browlift
Severe forehead lines
Hyperhidrosis (excessive sweating)
Treating wrinkles on the face: (areas we focus on based on need/concern)

Glabella
Frontalis
Crows Feet
Nasalis
DAO
Mentalis
Masseters
Platysmal
Some of the most popular areas for Botox include treatment to raise eyebrows for a "Botox browlift," and treatments to reduce wrinkles in the and the chin (also referred to as the "peau d'orange" for an "orange peel" appearance that comes with age).
Why Choose Botox In Raleigh / Cary, NC?
Botox has been in use for many decades and is FDA-approved for cosmetic use as a way to treat frown lines and crow's feet, among other locations. Some of the benefits of Botox include that the appointment is quick, there's no downtime, and you can enjoy a natural look shortly after the first injection.
Botox is commonly combined with dermal fillers for highly effective facial rejuvenation without surgery. Botox has a lot of different uses, meaning many different people can benefit from it. Some of the most common reasons we hear from patients opting for Botox include:
"My forehead wrinkles make me look tired and older than I feel."
"I'm beginning to see severe frown lines and don't want them to keep forming."
"I want to look younger but don't want surgery yet."
Am I a Candiate for Botox?
The best candidates for Botox are those who wish to prevent wrinkles and fine lines before they start or who wish to treat existing moderate to severe facial wrinkles and lines. A consultation with one of our expert PAs, Nurse Injectors, or Dr. Coan will help determine if you are a candidate for Botox. Most people who are generally healthy are good candidates for Botox injection, although make sure to disclose all your medical conditions, including muscle or nerve conditions, during your consultation, as these could make Botox unsafe.
How is Botox Performed?
Botox can be easily performed during your lunch break at our state-of-the-art facility. Before the injection process begins, we can apply a topical numbing cream for maximum comfort. Our expert injectors will use a very fine needle to place the product into the individual muscles causing unwanted wrinkles. A handful of small injections may be needed to make sure your ideal results are achieved.
What Can I Expect After Botox?
Although patients see some improvement right away, it can take up to two weeks for your final results to emerge. There's no downtime required, meaning you can return to your regular activities. Your Botox results will last between three and four months, after which you can return for re-treatment with our expert injectors.
Post-Treatment Care
You might experience some minor swelling and bruises after treatment, but this usually subsides within a day or so. You can use an ice pack to manage any discomfort but should avoid massaging or rubbing the area. It's safe to continue your regular skincare regimen and cosmetic product use after treatment.
Botox In Raleigh / Cary, NC At CARE Plastic Surgery
Setting up an appointment at CARE Plastic Surgery is convenient and easy. Either click, call (919) 374-2492, or send us a direct message on our Instagram and we'll be happy to schedule a time that works best for you. Your first appointment will either be one hour (to allow time for a full face evaluation and treatment plan) or 30 minutes if only injectables are desired. Dr. Coan and our expert Botox PA and Nurse injectors are highly trained in the latest Botox aesthetic techniques for consistent, effective treatment. The CARE office is located minutes from Raleigh, is convenient to the RDU airport, and is just off Interstate 40.
Find Us On Social Media!
Want to see more of what we do? Check us out on Facebook or Instagram for the latest and greatest!
Patient Treatment Documents
If you are thinking of getting Botox, please take a moment to download and review these after CARE instructions. Please don't hesitate to contact us with any additional questions you might have about the procedure.
Frequently Asked Questions
How long does Botox last?
What are common areas to treat with Botox?
When will I see results with my Botox treatment?
Is one brand or product better than Botox?
Is it possible to get Botox the day before or the same day as a big event?
What is the typical recovery time for Botox?
Does it hurt to get Botox?
How does Botox get rid of wrinkles?
Can I get Botox done the same day as another injectable procedure?
What happens if Im not happy with the results?
What are some sides effects of having Botox injects in your face region?
WHAT IS THE DIFFERENCE BETWEEN BOTOX AND OTHER NEUROMODULATORS LIKE DYSPORT AND XEOMIN?
Is Botox safe to use on your face?
Does Botox work for sagging eyebrows?
Will my face look unnatural?
How much will I need?
Whats the difference between Botox® and fillers?
What is the difference between botox and other neuromodulators like Dysport and Xeomin?
Whats the difference between Botox and fillers?
Meet Dr. Coan
Award-winning, nationally renowned, double board-certified Plastic Surgeon and a member of the distinguished Fellow of the American College of Surgeons (FACS).
Real Testimonials
Lisa was so kind and knowledgeable about Botox injections. She explains everything before doing it and I was in and out super fast!
- Lindsay Tracy
I have been getting Botox from april for years. Cannot praise her new toon skills enough. I will never trust another injection nurse as april surpasses them all.
- Samantha S
I have been seeing April at CARE Plastic Surgery for a few months now for Botox and lip fillers and I am obsessed! After experiencing service at other surgeons offices, I can say that CARE is my new go to for everything! Tica and Cammie are also super welcoming, professional, and will help you figure out exactly what you're looking for! I can not rave enough about CARE!
- Katie Green
Dr. Cohen and his staff are amazing, from botox, lip fillers and liposuction 360 I'm really happy with my results and looking forward for more procedures at care plastic surgery1
- Judith Arroyo
I had the best experience today. April achieved the look I wanted with less filler than I expected. Best experience ever with the team here and excited to come back in the near future for more Botox, fillers and skin treatments.
- Verified Care Plastic Surgery Patient
Beauty of the Ages
Find out which procedures are the best fit, select your age to see recommendations!
I am so happy and I feel so confident!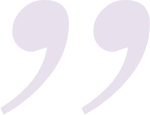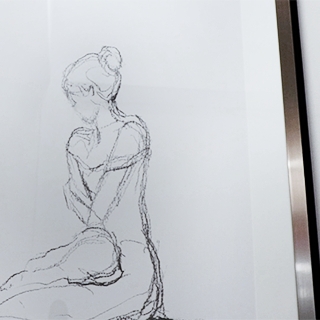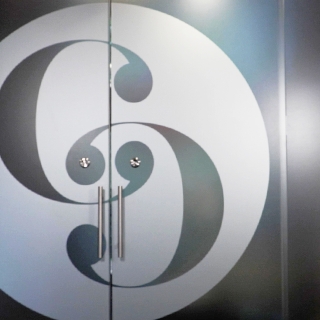 Additional Treatments to Consider
Procedures can be combined to maximize your benefits and target multiple concerns in one treatment. Customize your procedure at CARE with the following treatment options.