With A Warm, Caring Staff and Stunningly Natural Results,
Our Approach to Surgery is Anything but Plastic
Liposuction, also called lipoplasty or suction-assisted lipectomy, removes deposits of excess fat from specific areas of your body. A liposuction procedure can slim your hips and thighs, flatten your abdomen, reshape your waist, and even eliminate a double chin.
Who is a candidate for Liposuction or Smartlipo at CARE Plastic Surgery?
The ideal candidate for liposuction has localized areas of excess fat and otherwise normal body weight and good skin elasticity and is also free of any complications or preexisting medical conditions, including heart disease, hypertension, diabetes, skin/connective tissue disorders, etc. Liposuction is not successful in treating generalized obesity. Patients who are generally overweight, but who exhibit unsightly bulges of fat, may be candidates for the treatment of these areas alone. Localized fat deposits may sometimes be an inherited trait and often do not respond to diet or exercise. In these cases, liposuction is often the only way to eliminate fat.
Because liposuction does not reduce the amount of skin or address muscle tightening, optimal results are often obtained in those patients with good skin elasticity. Young patients typically have skin that readily contracts to the underlying frame. That said, pleasing and satisfactory results can also be obtained in older patients with somewhat less skin elasticity. Those patients with more skin laxity and poor elasticity may benefit from the removal of the excess skin to achieve intended results. This might include tummy tuck, arm lifts, breast lifts, and buttock lifts. To determine if your skin elasticity is appropriate for liposuction, you should schedule a consultation with our Board-Certified Plastic Surgeon Dr. Brian Coan.
In the Raleigh and Cary area, liposuction is now nearly as common for men as for women. The areas commonly treated are:
Abdomen
Calves and Ankles
Hips and Waist
Chest – Male and Female
Flanks and Back
Upper Arms
Inner, Outer, Anterior Thighs
Under the Chin/Double Chin Area
Buttocks
Face
Knees
How is Liposuction Performed by a Plastic Surgeon?
Through tiny incisions, a narrow tube or cannula is inserted and used to vacuum the fat layer that lies deep beneath the skin. The cannula breaks up the fat cells and suctions them out, removing them permanently.
Should I have a Plastic Surgeon do my Liposuction?
Liposuction is by far one of the most common aesthetic procedures performed. Because it seems a simple concept to remove fat, it is, unfortunately, an area that is open for marketing tactics that overplay its simplicity and long-term surgical results. Therefore, beware of doctors promoting liposuction that are not trained plastic surgeons. If too much fat is removed with liposuction, you can be left with irregular contours and sagging skin. When fat is removed from the main area without attention to surrounding areas, you may be left with unevenness.
Is it Possible to Have a Breast Augmentation at the Same Time as Liposuction?
Liposuction can frequently be done safely in combination with other cosmetic plastic surgery procedures. We recommended that you first seek consultation from a plastic surgeon that is trained, experienced and knowledgeable in all fields of cosmetic surgery and understands the physiological implications on the body.
What is the Next Step if I Would Like More Information on Liposuction?
Whether your goal is to correct an area or remove fat pockets due to aging, we can assist you in discussing your options and help you look for ways to obtain your desired result.
Are breast implants under warranty?
Are silicone or saline implants better?
Do you use saline or silicone implants?
How painful is breast augmentation recovery?
How do I know if my breast implant is leaking?
Is there an alternative to breast implants?
What is the difference between a breast augmentation and breast implants?
Can you prevent capsular contracture?
What is capsular contracture?
Do you have to replace breast implants every 10 years?
What is the risk of capsular contracture?
Can breast implants last 30 years?
Can fat be transferred to breasts?
Do breasts sag after breast augmentation?
Can breast implants cause pain years later?
Can I move my arms after breast augmentation?
Can you breast feed after breast augmentation
Do breast implants cause autoimmune disease?
What are the restrictions after breast augmentation?
Do you have to wear a bra 24/7 after breast augmentation?
What activities can you not do with breast implants?
What happens at my initial consultation?
Is a breast augmentation covered by Insurance?
What are the different types of breast implants?
What should I expect after a breast augmentation?
How long does a breast augmentation take?
What kind of scars will I have?
How many post-op appointments will I have?
How much does a breast augmentation cost?
Does getting breast implants make you gain weight?
Meet Dr. Coan
Award-winning, nationally renowned, double board-certified Plastic Surgeon and a member of the distinguished Fellow of the American College of Surgeons (FACS).
Real Testimonials
Everyone here at Care plastic surgery are completely amazing people. They all made me feel very comfortable and safe in their hands. Dr. Coan is an amazing surgeon and does his absolute best to make sure you leave here looking and feeling amazing. -Mary John
- Verified Care Plastic Surgery Patient
I never realized I could feel and look so amazing again.
- Verified Care Plastic Surgery Patient
Dear Dr. Coan, Heartfelt thanks for your TLC and excellent skills ~ especially your knowledge and appreciation of micro-surgical techniques! Your feedback gave me a lot of confidence and assurance regarding my healing process. I am slowly re-introducing activity, and feeling great. Mary Ann
- Verified Care Plastic Surgery Patient
Beauty of the Ages
Find out which procedures are the best fit, select your age to see recommendations!
I am so happy and I feel so confident!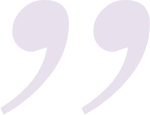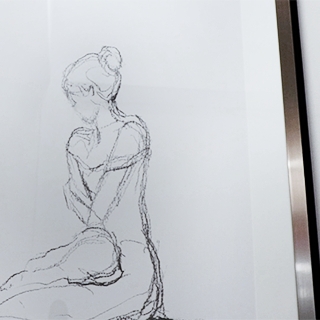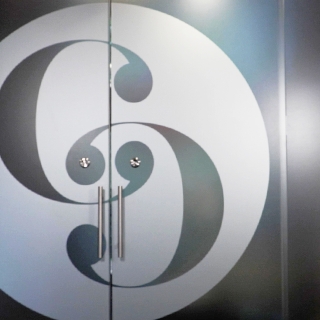 Additional Treatments to Consider
Procedures can be combined to maximize your benefits and target multiple concerns in one treatment. Customize your procedure at CARE with the following treatment options.